Greg Lloyd Pittsburgh Steelers Football-NFL Jersey Size: 52-XL (SOLD OUT)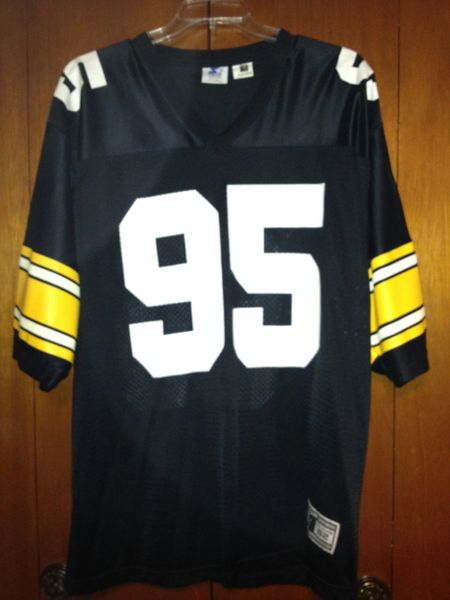 Description
Used - Perfect gift for a Pittsburgh Steeler football fan.
Size: 52-XL 
 ~ Authentic Product ~
Used Very Good Condition - 
1990's Starter Jersey - Greg Lloyd
#95 Pittsburgh Steelers Football - NFL Line Backer Jersey 

Authentic Logo jersey, Made in USA, Size XL.



The jersey is in awesome condition with no sign of use or wear.